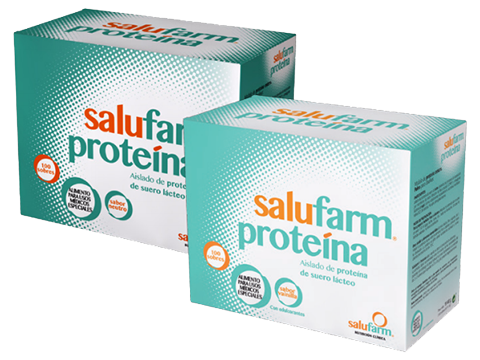 This protein is very rich in all essential amino acids and in particular in branched amino acids (leucine, isoleucine and valine), cysteine ​​and tryptophan.
Whole protein module with very high digestibility and biological value
Salufarm® Protein has chosen Provon® 295 PI as whey protein isolate, sourced from Irish sweet whey.
This protein has been extracted in a highly purified way and preserving its naturalness through cross-flow membrane separation processes. (CMF®), with the addition of soy lecithin as an emulsifier. The moderate heat treatment to obtain a pulverized spray avoids its denaturation by the Maillard reaction and the presence of blocked lysine.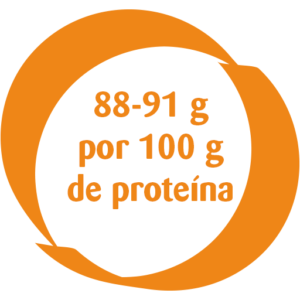 CMF® Whey Protein Isolate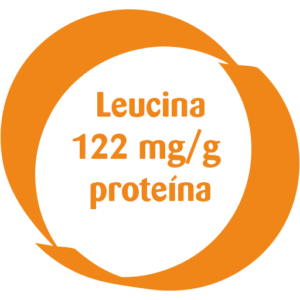 Food for special medical purposes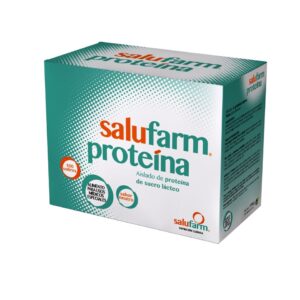 neutral flavor, ingredients:
whey protein isolate obtained by cross-flow micro filtration membrane separation processes (CFM®) and emulsifier (soy lecithin). Without lactose. Not fit for galactosemia.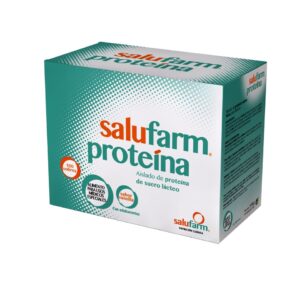 Vanilla flavor, ingredients:
also contains aroma and sweeteners (acesulfamo K, sucralosa, neohesperidina DC).
Sarcopenia, cachexia, fractures, metabolic stress.
Malnutrition, anorexia, asthenia, dysphagia
Muscle fragility, dinapenia.
The elderly and chronic diseases with risk of malnutrition.
Significant loss of weight or lean mass.
Both flavors are available in cases of 100 envelopes that provide 10 g of protein.
11 g neutral flavor o 11,4 g vanilla flavor, which provide 10 g of protein.
100 envelopes (1100 g o 1140 g).
Protein Efficiency Ratio (PER): 3.2 %
Protein Digestibility (PD): 99 %
Biological Value (BV): Rating 100
Protein Digestibility Corrected Amino
Acid Score (PDCAAS): Score of 1