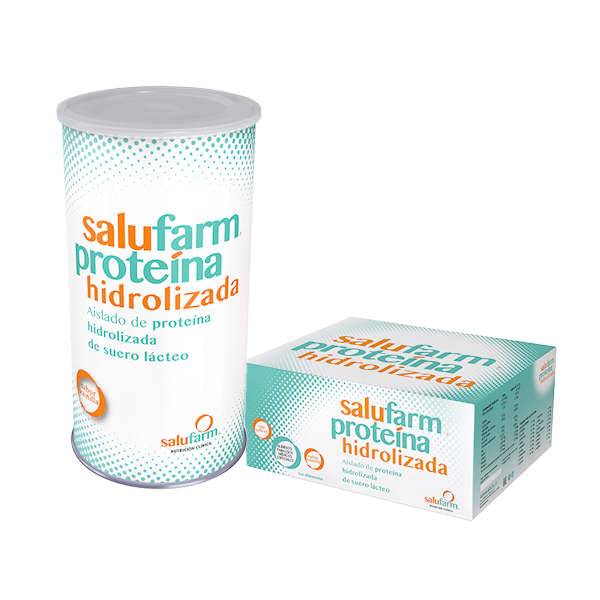 For oral or tube dietary management of patients with malabsorption or gastrointestinal disorders that imply malnutrition or risk of developing it and who need to increase the protein content of the diet.
Hydrolyzed protein module with very high digestibility and biological value
Salufarm Hydrolyzed Protein has chosen Optipep® 90 SN as hydrolyzed whey protein isolate.
This isolate has been enzymatically hydrolyzed and constitutes a source of high quality peptides.. Its moderate degree of hydrolysis, together with the aroma and sweeteners, offers a pleasant taste, not bitter.
These hydrolyzed proteins have been subjected to a flashing process by adding soy lecithin as an emulsifier to improve their solubility and dispersion in water and other liquids..
Maillard reaction and the presence of blocked lysine have been avoided.
This hydrolyzed protein is very rich in essential amino acids and in particular in branched chain amino acids. (leucine, isoleucine and valine), cysteine ​​and tryptophan.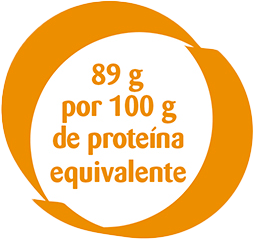 Hydrolyzed Whey Protein Isolate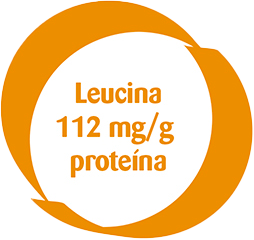 Food for special medical purposes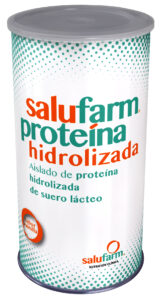 Hydrolyzed Whey Protein Isolate leche and emulsifier (lecithin military), aroma, sweeteners (acesulfamo K,
sucralosa, neohesperidina DC). Without lactose. Not fit for galactosemia.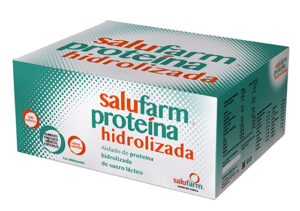 With aroma and sweeteners, for mixing with liquids and semi-solids.
inflammatory bowel disease:
ulcerative colitis and Crohn's disease
Bowel resections
short bowel syndrome
Pancreatitis
gastrointestinal infections
Whole protein intolerance
Cancer
Pre and post-gastrointestinal surgery including bariatric
diarrhea
radiation enteritis
HIV
intestinal fistula
Available in jars of 450 g that contribute a 89% of equivalent protein. With measuring cup 10 g (in order to 45 rations).
envelopes 11,20 g what do they contribute 10 g of hydrolyzed protein.
6 boats 2700 g CI vanilla flavor 505234
100 envelopes 1120 g CI vanilla flavor 505235
The degree of hydrolysis is 4%:
72% >10.000 Daltons
14% 500-10.000 Daltons
14% < 500 Daltons: 9% free amino acids