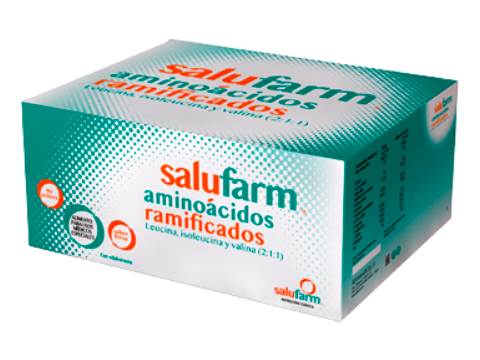 Salufarm® Branched Chain Amino Acids does not alter the texture of food. It can be ingested by mouth or tube.
The recommended daily amount varies depending on the needs of the patient. Nevertheless, the usual guideline is ½ to 2 envelopes (from 5 a 20 g branched chain amino acids) spread over one or more takes. One envelope = 5 g leucine, 2,5 g isoleucine y 2,5 g valina.
L-leucine, L-isoleucine- L-valine, aromas, acidulants (citric acid, Tartaric acid), beet juice, maltodextrin, sweetener (sucralosa), emulsifying (sunflower lecithin).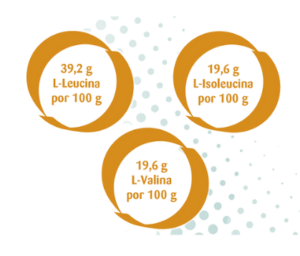 Pleasant, with aroma and sweetener.
Sarcopenia
protein depletion
Acute or chronic liver disease
non-alcoholic steatohepatitis
Hepatic cirrhosis
Hepatic encephalopathy
Major surgery or liver transplant
advanced chronic kidney disease
1143 g (90 envelopes of 12,7 g)


Each envelope contributes 10 g of L-Arginine.
CI strawberry flavor 505233
Food for special medical purposes